Your Drinking Guide to Staying up 'til Midnight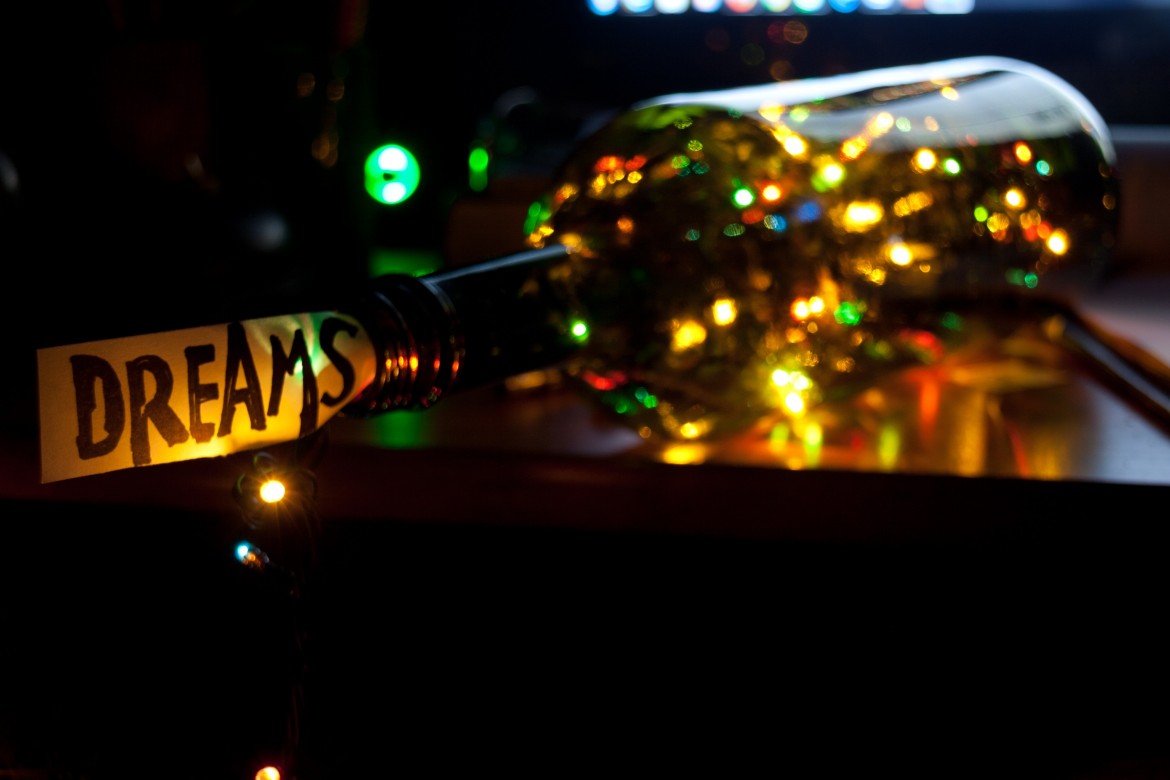 Why is it that time moves noticeably more slow when you're waiting for the New Year? If you've found yourself having trouble staying up until midnight in past years, we have got a solution for you. Alcohol. And we're not talking about consuming a lot of alcohol, because goodness knows that only makes you pass out faster. What you can do is offer some incredible cocktails that will WOW you and your guests, in both style and taste. We promise you've never tasted New Years like this before, and you definitely won't want to fall asleep.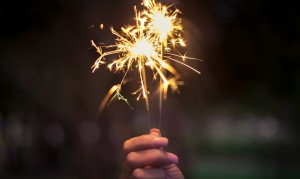 Set the stage- New Year's Confetti Martini As soon as your guests arrive, show them what a great night this New Year's is going to be by celebrating with some confetti (sprinkles). This brightly colored martini with sprinkles coated around the rim is sure to intrigue your guests, and keep them wanting more the whole night. The drink includes flavors of vanilla, spiced rum, and butterscotch schnapps. The full recipe can be found here.
Add the entertainment- Champagne Jello Shots with Blueberries Not only delicious, but a classic Jell-O shot is also entertaining. Who knows which direction that jello-y glob will go and people's reactions are priceless. But this is even more than your typical Jell-O shot. With blueberries and flecks of gold, this Jell-O shot is unlike any other you've tried before.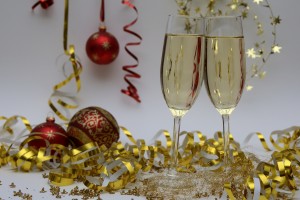 Surprise them- Cotton Candy Champagne Cocktails That's right, Cotton Candy. Surprise your guests with cotton candy and there's no doubt you'll liven up the party. While this Cocktail is still simple and classy, no one can deny indulging in fluffy, pink, sugar. To see how adorable it really is, click here.
Keep them awake- Bee's Knees Unlike our previous cocktail, this drink relies solely on its sour flavor alone to wake up those tired eyes. A new twist on a classic drink, this one is best served closer to midnight as your guests may truly be dozing off. The Bee's Knees includes flavors of lemon juice, orange juice, and honey; so be sure to pucker up.
Celebrate- Fortune Cookie Cocktail Congrats! You made it, you stayed awake until midnight. Bring good fortune to your guests, friends, and family by garnishing the rim of each champagne glass with a fortune cookie. Cute right?