Tuesday, 02 May 2017
by Meg G.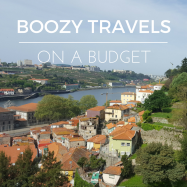 Boozy Travels on a Budget With summer around the corner and wanderlusty Instagram photos clogging up your newsfeed, it makes sense that now would be the time to take a trip with some family and/or friends. However, this might beg the question: what is the best way to get some quality boozing in on this
Thursday, 30 March 2017
by Meg G.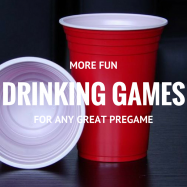 More Fun Drinking Games Sometimes, it's nice to mix a pregame up with a few new drinking games. Here are some that you're almost guaranteed to have never heard of, so get ready to learn some new ones and drink up! Who said that pregaming couldn't be educational? Most Likely As one of the most
Tuesday, 21 February 2017
by Meg G.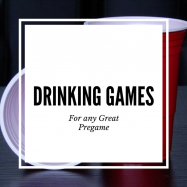 Ever show up to a pregame and everyone is painfully sober? These 5 amazing drinking games will take care of that problem! Just grab your deck of cards and your drink of choice and get ready for a great start to a great night! 5 Best Drinking Games for any Great Pregame Never Have I